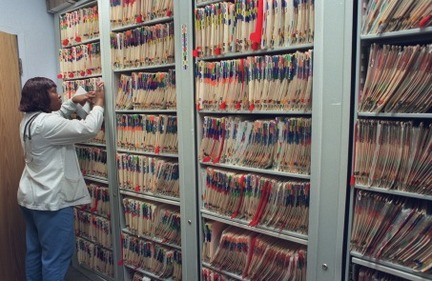 DocuWorks - Medical Records Scanning and Indexing
Converting medical records into images and indexed data for upload into an electronic document management systems is often a prelude to implementing full EHR document management. DocuWorks excels at medical records backfile conversion services and offers competetive pricing to assist in budgeting for these crucial services.
DocuWorks medical records department provides accurate, high volume conversion from paper charts and files to digital images and indexed data.
We scan:
Patient Records
Medical Charts
Health Service Provider Notes
Insurance Bills
Explanation of Benefits (EOBs)
Ambulance Call Reports
Fetal Traces
Technical Reports

To inquire about our services, call toll free: 1-877-342-0690 Dallas, Texas: 972-267-8550, Sherman, Texas: 903-487-0800,or email us at sales@docuworks.com .