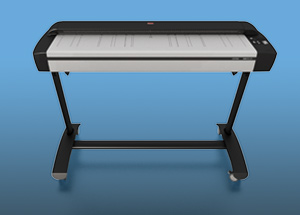 DocuWorks - Large Format Scanning and Conversions
DocuWorks scan to CAD services are available for any quantity of large format media, aperature cards, and films that you may have. If you need to make paper to CAD conversion for just one drawing or a room full of drawings - every paper to CAD conversion will be accurate, highly precise and prompt.
DocuWorks utilizes many different conversion methods for scanning your drawings to CAD. We use in-house paper to CAD conversion products from GTX, Hitachi, I/Vector, and Softelec together with custom in-house programming. At a minimum, each drawing is produced with 3-7 layers (levels) and colors. DocuWorks will use your choice of layering scheme for paper to CAD conversion or come up with a suitable scheme for the paper to CAD conversion– at no extra charge. All of our files are delivered to you in your native CAD file format.
Paper to CAD Conversion Prices
Get clean, high quality and accurate CAD files for $125-$225 per file depending of its size!
Special rate of $100 for first responders (police, fire, etc.)
If you need to make any correction in your CAD files due to size changes in the original media we can fix it, applying a 15-20% surcharge
No additional charge for rush orders!
Delivery Terms for Scan to CAD
Your delivery schedule is very important for us. CAD conversions are performed on 3 shifts, 24 hours per day, delivering 8-11 CAD files daily. Small quantities of 1-4 high-quality drawings are delivered within 48 hours, 5-10 CAD files within 72 hours, and for 10+ files to scan to CAD the delivery schedule is subject to reconfirmation.
You can use FedEx, UPS or other quick post services to send us your order for paper to CAD. As soon as the scan to CAD is completed we will send you the layers by email or FTP and the originals are sent you back by USPS Priority Mail
To inquire about our services, call toll free: 1-877-342-0690 Dallas, Texas: 972-267-8550, Sherman, Texas: 903-487-0800,or email us at sales@docuworks.com .