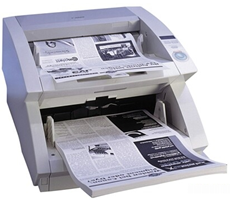 DocuWorks - Corporate Records Archiving
Corporate legacy files may be a necessity for your business, but they typically take up a lot of storage space and accessing the information contained within those documents is usually a tedious process. DocuWorks' corporate records backfile conversion service is the answer to this organizational issue. Our outsourced document capture solutions help solve your document conversion problems-preparation, scanning and indexing. We'll take all those piled up boxes of paper documents and scan, capture and index your documents for easy access and retrieval.
Insurance - Applications, proposals, underwriting, administration and change forms, flex reimbursement forms, claims forms, annuity forms, life insurance forms, health insurance forms, auto insurance forms, disability forms, supplemental medical, the administration and settlement of claims - to say the least, the insurance industry is paper-intensive. Whether you need help with claims processing or just converting all that paper stuck in storage, DocuWorks can help manage all those business processes.
Oil, Gas & Energy - Oil and gas information from maps, daily drilling reports, manuals, spreadsheets, Word documents and more. The increasing need for quick access to historical data drives more demand through the pipeline. DocuWorks supports the Energy industries with high speed document imaging/indexing services, large format scanning and CAD conversions, and microfilm / microfiche / aperature card scanning and indexing.
Business Tax Records - Income, Federal, State, County, City, Sales, Payroll, Property, Real Estate, Use, Occupancy, ... DocuWorks supports businesses with high speed tax documentation imaging and indexing services to help businesses more easily manage and retrieve documentation when its needed.
To inquire about our services, call toll free: 1-877-342-0690 Dallas, Texas: 972-267-8550, Sherman, Texas: 903-487-0800,or email us at sales@docuworks.com .